During the latest national lockdown announced by the UK Government, we are permitted to remain in operation and are pleased to be here to assist you with your wine requirements. As the situation intensifies you may not wish to travel too far away from home and therefore if you would like to place a wine order please do contact us by telephone on 01206 338915 or by email to tim.ferguson@promotionwine.co.uk and we will respond within 24 hours to confirm and arrange delivery to you at your convenience.
Safety is our number one priority!
At Promotion Wine, our priority remains the safety and well being of our highly valued customers, our partners and our team here at the Oak Barn Offices. For your peace of mind and the safety of our delivery team and our customers, we operate a strictly contactless delivery service. At this stage, we can only manage deliveries in the local Essex and Suffolk areas.
Please get in touch if you have any questions.
What's on in 2021 - 'Cellar Door Tasting Club'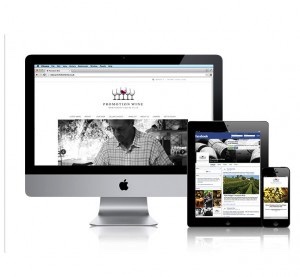 In 2020, we were unable to welcome our usual flurry of proprietors and winemakers to our shores, and of course our options to nip across the channel to other corners of the world to visit our favourite wine regions had to be postponed.
We did however take the opportunity to bring wine tasting into some homes via 'Zoom events' and those who participated expressed their delight in being part of this informal tasting group. Initially we hosted each event, but more recently we have persuaded some proprietors to join us and host enjoyable and informative evenings tasting their wines.
In 2021, we are bringing to you the Promotion Wine 'Cellar Door Tasting Club' and plan to host a series of events featuring proprietors from different wine regions.
For further information and if you would like to register your interest to join our tasting club directory please get in touch.