Burgundy Dinner | The Bull at Great Totham
We are delighted to be hosting with Umesh Sewnundun and his team at The Bull at Great Totham a special Burgundy evening with classic examples of wine and food from this revered region of France.
Full details of the menu will be posted at a later date, but in the meantime we invite you to reserve a seat by contacting The Bull direct on 01621 893385.
Tickets are priced at £99 per person. A deposit of £20.00 per person will be required on booking, with the balance to be paid on the evening.
Tel. 01621 893388 | Email: reservations@thebullatgreattotham.co.uk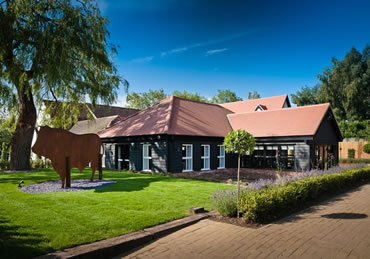 A four course menu with the following wines to enjoy:
Aperitif: Cremant de Bourgogne.
First course: 2014 Chablis 1'er Cru Montmains, Domaine Gerard Tremblay
Second course: 2014 Montagny 1'er Cru Grappes d'Or, Domaine Feuillat Juillot
Third course: 2009 Savigny les Beaune, 1'er Cru, Peuillets, Domaine de Serrigny.
Fourth course: 2009 Volnay 1'er c Cru, Clos de Chenes, Xavier Monnot.
Arrival: 8.00pm for 8.30 start – Carriages: 11.45pm – Midnight.
The Bull is an award winning, leading destination restaurant, based in a 16th century coaching inn in Great Totham.
The Bull offers a mix of hearty, seasonal food and drink combined with a relaxed, comfortable atmosphere in an idyllic rural setting.
The team at The Bull prides itself on offering an exceptional culinary experience for every customer and we serve fresh, seasonal food of the highest quality.